BASIC INFO
Product Description:

Rear Spider nine Blades/ Nine spider wheel hub for Mercedes-Benz style trailer parts
Application: Mercedes-Benz style trailer suspension parts
Material:QT450 Ductile iron casting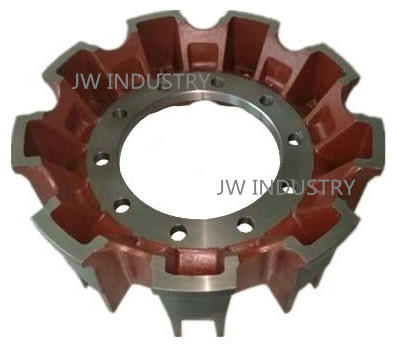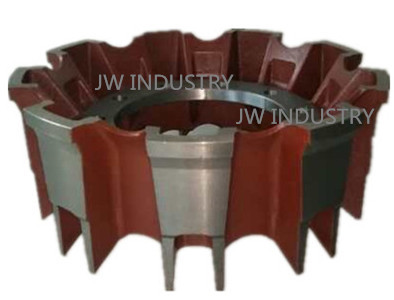 Casting Process: Resin Sand Casting and Clay Sand Casting
Standard: ASTM, AISI, DIN, BS and JIS
Max Casting Size: 1200mm
Casting Weight: 0.2~1000Kg
Dimension Tolerance: CT5
Productivity: 300000 tons per year
As a world class manufacturer & supplier of iron casting and steel casting, JW Insustry is one of the large-scale professional ferrous sand casting prodcution base in China, consisting of R&D, steel and Ductile iron casting&CNC machining. Annually more than 300000 tons Investment and Sand casting parts are exported to markets in Europe,America , Southeast Asia, Middle East and Japan. OEM casting services are available according to customers requirements...

Our wheel spider used for Mercedes-Benz style trailer are exported to the worldwide market every month, welcome your inquiry.